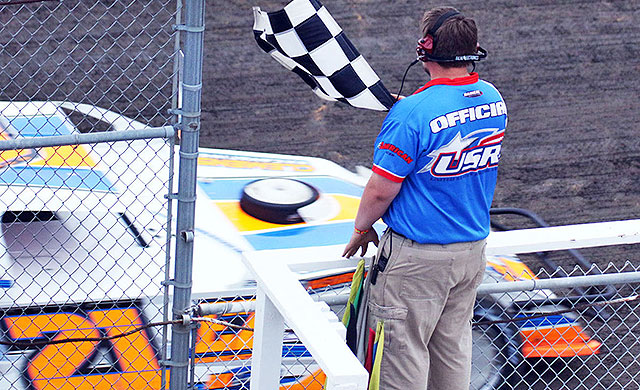 Five USMTS shows were slated this Memorial Day Weekend for Jacob Bleess, but weather took out three of the five shows, including Wednesday's kick off at the Crawford County Speedway.
Thursday at the Mason City Motor Speedway, Jacob won his heat race which put him in the redraw for the main event. After starting third, the team missed the set up and Jacob held on for a 15th-place finish in the "All-In" 30 presented by Diamond Jo Casino.
Sunday's 9th Annual "Donnybrook in Decorah" at the Upper Iowa Speedway in Decorah, Iowa, saw Jacob rack up another heat win to keep his strong starts in USMTS competition going. He redrew the fourth starting spot for the 42-lap main event and held on for an eighth-place finish despite the track rubbering-up midway through the feature.
In the RealTruck.com Northern Region points, Jacob sits sixth behind Jason Hughes, Johnny Scott, Cade Dillard, Zack VanderBeek and Lucas Schott.